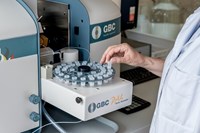 Pathology available at Berwick Healthcare
Monash Health Pathology services include: routine blood tests, holter monitors, blood pressure monitors, ECG's and Autologous Collections.
No appointment necessary for General Bloods. Just walk in and take a number from the yellow door on the left.
Billing Policy – Monash Health accepts bulk billing, therefore there will be no out of pocket expense for most Medicare rebateable tests.
Open 8.30 am – 5:00 pm Monday - Friday
Booking Number for GTT tests - Direct Berwick Line- 97928021 or Clayton 9594 4537 (Ask for Berwick Healthcare location)