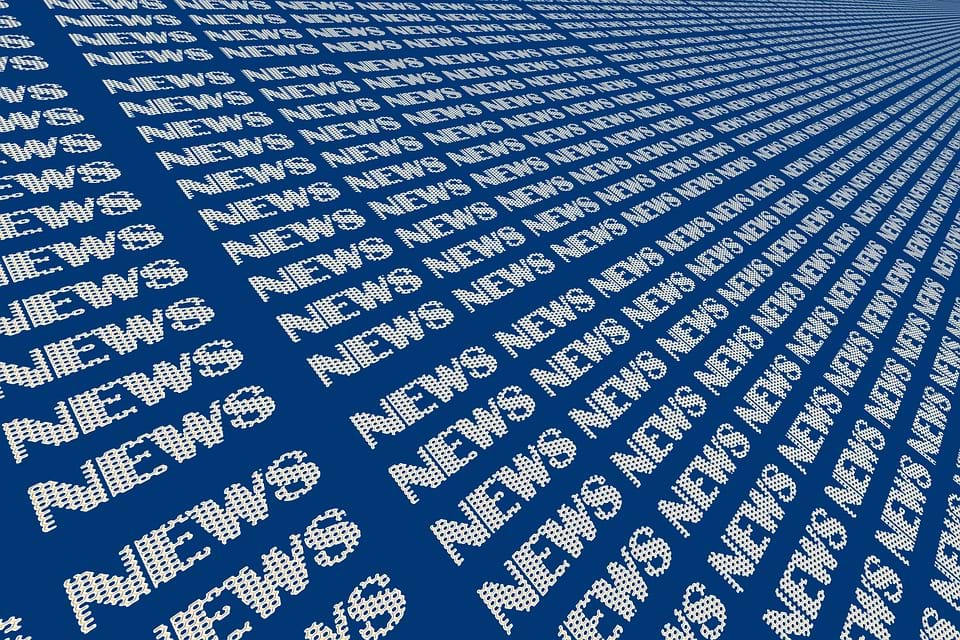 Berwick Anxiety support group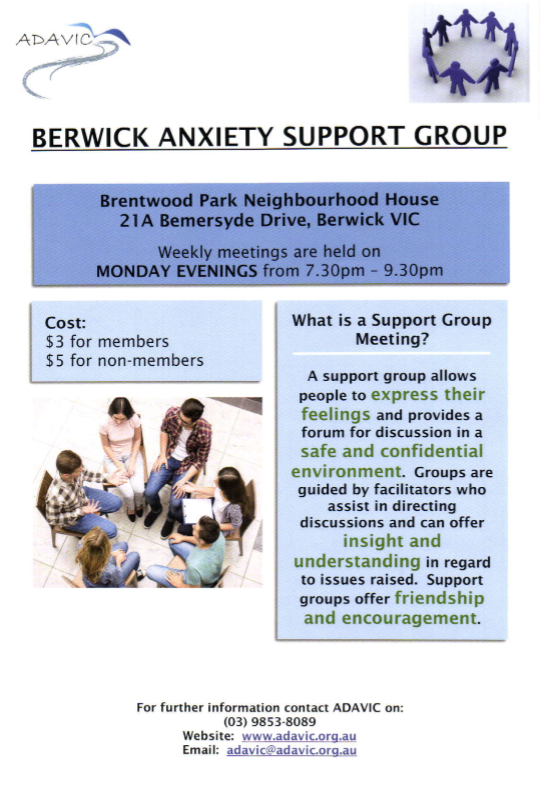 ---
Last week Eating Disorders Victoria launched their campaign to secure government funding for their Peer Mentoring Program. In the two years since the program began, it has proven to not only reduce eating disorder hospital re admissions, but also to improve the self-worth and quality of life of every participant.
However, the Peer Mentoring Program does not have any funding to continue after the end of June next year. Eating Disorders Victoria are asking for Victorian State Government funding to ensure the program continues beyond 2019.
Now is the time to let our politicians know that this program is of vital importance, and they need your help to make sure they hear the message.
Click here to visit their website for more information and / or watch video above
R U OK?
In honour of R U OK day this Thursday we've shared a short video to help you find out how to approach a family member, friend or colleague that you are worried about.
Watch the video below
If you're not okay and want someone to talk to, we're here. Click here make an appointment with one of our doctor's.
---
Exciting news about our Dr Pallavi Prathivadi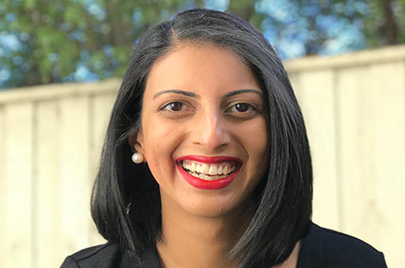 Dr Pallavi Prathivadi is one of 95 women around the world to be accepted into the Homeward Bound Global Leadership Program, which will involve the largest-ever female expedition to Antarctica, departing from Ushuaia, Argentina, in November 2019 after an intensive 11-month program.
Monash University's Dr Pallavi Prathivadi will represent Australia in the prestigious program for women in science, technology, engineering, mathematics and medicine (STEMM).
CLICK HERE TO HELP DR PALLAVI PRATHIVADI REACH HER FUNDRAISER GOAL FOR HER JOURNEY.
---
#DONATELIFE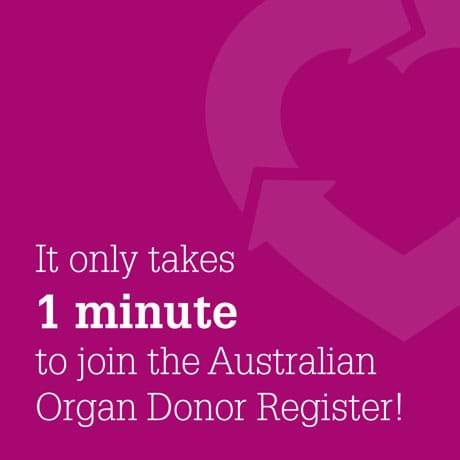 Save a life today and register as an organ donor. In 2017, a record 1,675 Australians received life changing transplants through the generosity of 510 deceased organ donors & 273 living organ donors.
If our national consent rate reaches 70%, Australia would be in the top 10 performing countries.
Around 1,400 Australians today are waiting for a life-saving or life-transforming transplant. If you are willing to one day save lives by becoming an organ and tissue donor, you need to register and discuss your decision with your family and friends.
Click Here to find out more information.
---
Free Relaxation yoga - Women's health week 2018

Berwick Healthcare is hosting a free Relaxation Yoga Class on site on Wednesday 5th September from 6:00pm to 7:15pm
Karen, an accredited Shanti Yoga Teacher from MY Yoga Therapy will be leading the class. She is experienced and qualified with specialised skills and knowledge in the application of Yoga in a therapeutic setting.
To sign up please call 9796 1500! Mats supplied or BYO. Book Quick - Limited spots
---
Have fun & Get fit - women's health week 2018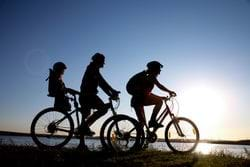 Register for The local Beginner Bike Riding event celebrating Women's Health Week September 2018
Event will start off at Brentwood Park Neighbourhood House (21A Bemersyde Drive Berwick 3806) on Saturday 1st of September at 9:30am.
Berwick Healthcare's Practice Manager, Cathy Hermans (Our experienced bike rider) will be there assisting the ride.
Anyone is welcome. Please call 9702 1218 or e-mail admin@bpnh.org.au for registration & enquiries.
Please be advised Registration is essential.
---
Visit from chinese doctors
Monash University has for the past 8 years conducted a program of GP training for Chinese GPs mainly from the province of Shenzhen. The program involves rotation of GPs to Victorian General Practices for exposure to clinical as well as health system based learning. For the past 3 years Berwick Healthcare has generously provided support for this program and acted as a model general practice providing high quality integrated GP and specialist services to the community. As China is rapidly moving from a predominately hospital based system to an enhanced primary care delivery model, Berwick Healthcare, situated in a major growth corridor has provided our Chinese colleagues with a model they are keen to introduce in China. The Chinese GPs come in groups of 10-20 for general instruction and then in groups of two for specific clinical instruction. We value our relationship with Berwick Healthcare and its staff and the feedback from the Chinese GPs has been overwhelmingly positive. We thank Berwick Health Care for their unwavering support.
Prof Leon Piterman AM
Director Monash - China GP Programs
Monash Institute of Health and Clinical Education(MIHCE)
Dr Hui Yang
Manager, Monash-China GP programs(MICHE)
---
Men's health Week 2018
The following articles feature past programs offered via Berwick Healthcare that may return in the near future.
ANtibiotic Awareness week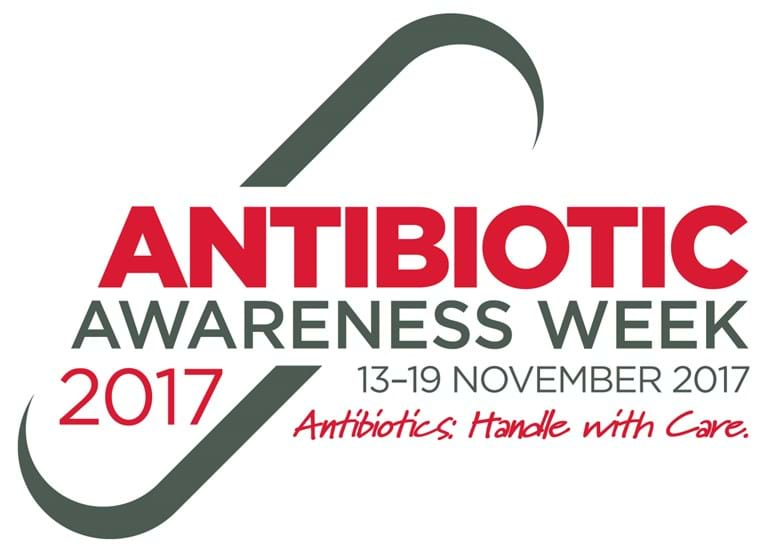 It's Antibiotic Awareness Week & Yes Antibiotic Resistance is something we should be scared of.
Watch this quick video of Professor John Turnidge explaining the causes and dangers of antimicrobial resistance, inappropriate antimicrobial usage, and what the Commission is doing about it.
---
New Day box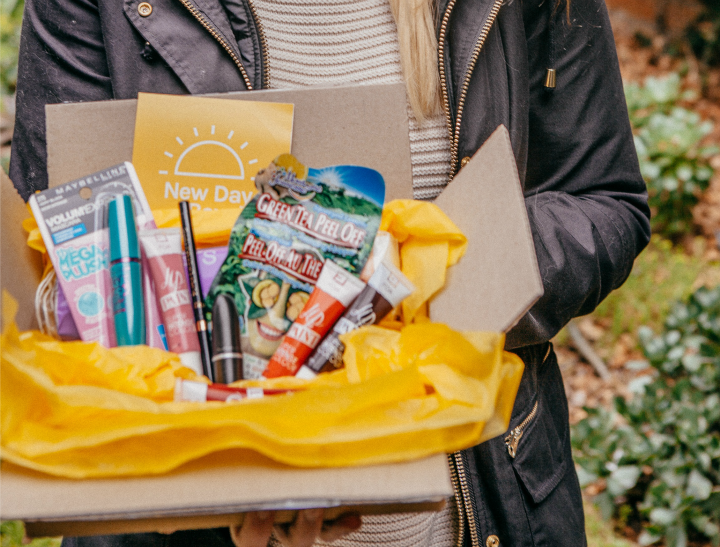 Berwick Healthcare is involved in NEW DAY BOX. A foundation that support women in family violence crisis by creating a New Day Box. Help us make a small difference by donating a box of unused goodies. Your box's can be dropped into the clinic and we will pass them on.
Please see image below of what you CAN and CAN'T donate

---
Did someone say...Sausage sizzle?
Oh yes we did! And for a great cause too. It's Bandanna day once again and of course we are getting involved trying to raise money for young people living with cancer. Come down to Berwick Healthcare this Wednesday 25th October between 11-1 and show your support by eating a delicious sizzling sausage. Our sausages are donated by a lovely cancer supportive patient and her friends.
Ps: Don't forget to wear your Bandanna :D
UPDATE*** - We raised a total of $464.95 for the Bandanna Day Fundraiser. Out of that, $160.95 was raised just at the Sausage sizzle!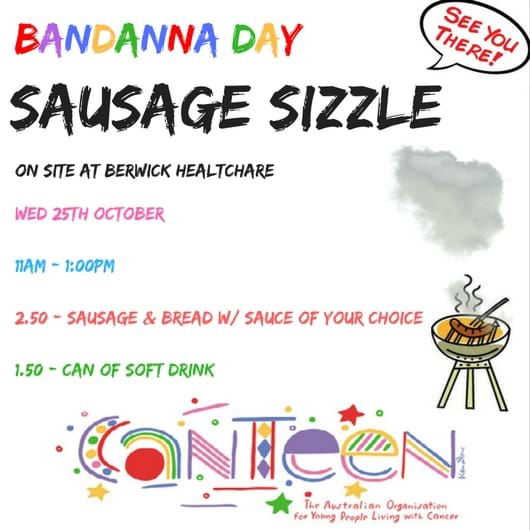 ---
October is breast cancer awareness month
1 in 8 women in Victoria will develop Breast Cancer in their lifetime. Although not as common, Breast Cancer can also appear in males. This month we are encouraging women and men to make an appointment with one of our doctors either online or via phone on 9796 1500 to get a breast check.
For more information visit www.cancervic.org.au/about-cancer/cancer_types/breast_cancer
Footy Fever @ Berwick Healthcare
This year in celebration of the up-comming Grand Final between Richmond Tigers and Adelaide Crows our staff has dressed up in their favorite team's AFL Jersey's for a Gold Coin Donation. We raised $75.30!! All funds will be donated to Beyond Blue.
---
R U OK Day Success
Last Thursday Berwick Healthcare joined Federation & Monash University to support R U OK day. Our staff wore lovely yellow t-shirts and made sure everyone was okay !
If you or someone you know is suffering please call us on 9796 1500 or Book online to make an apt with one of our experienced GP's.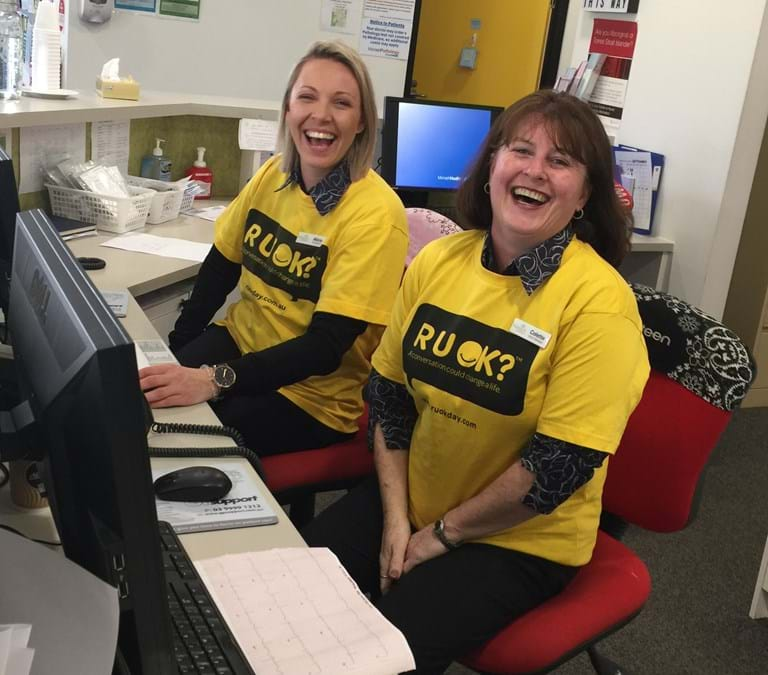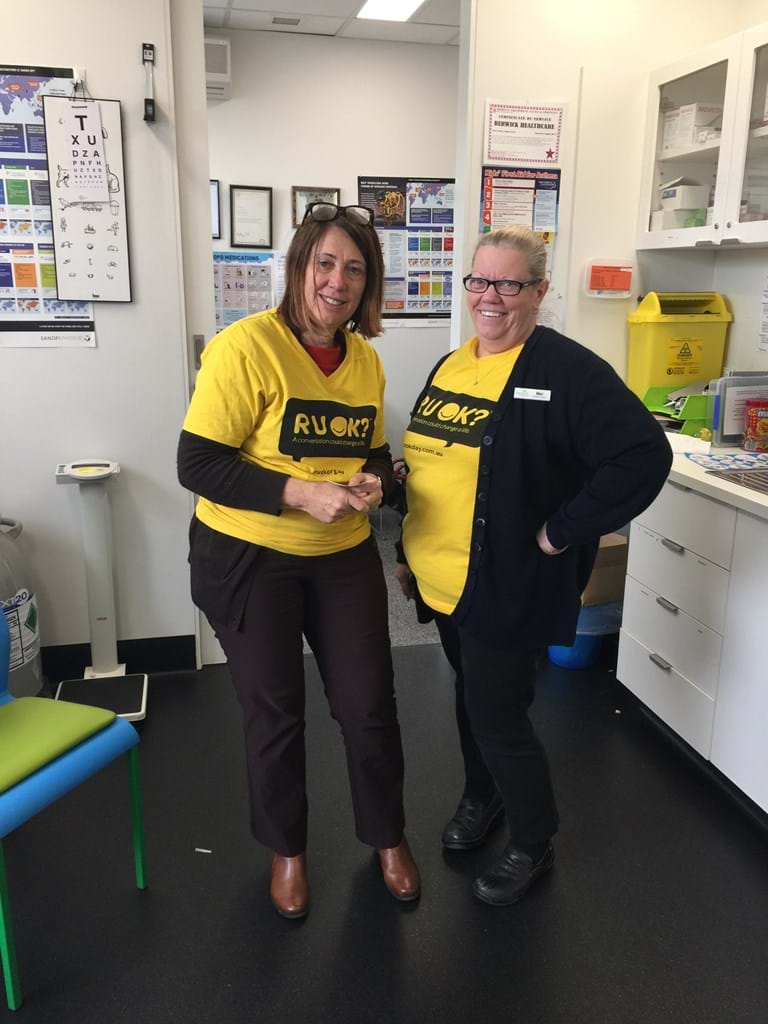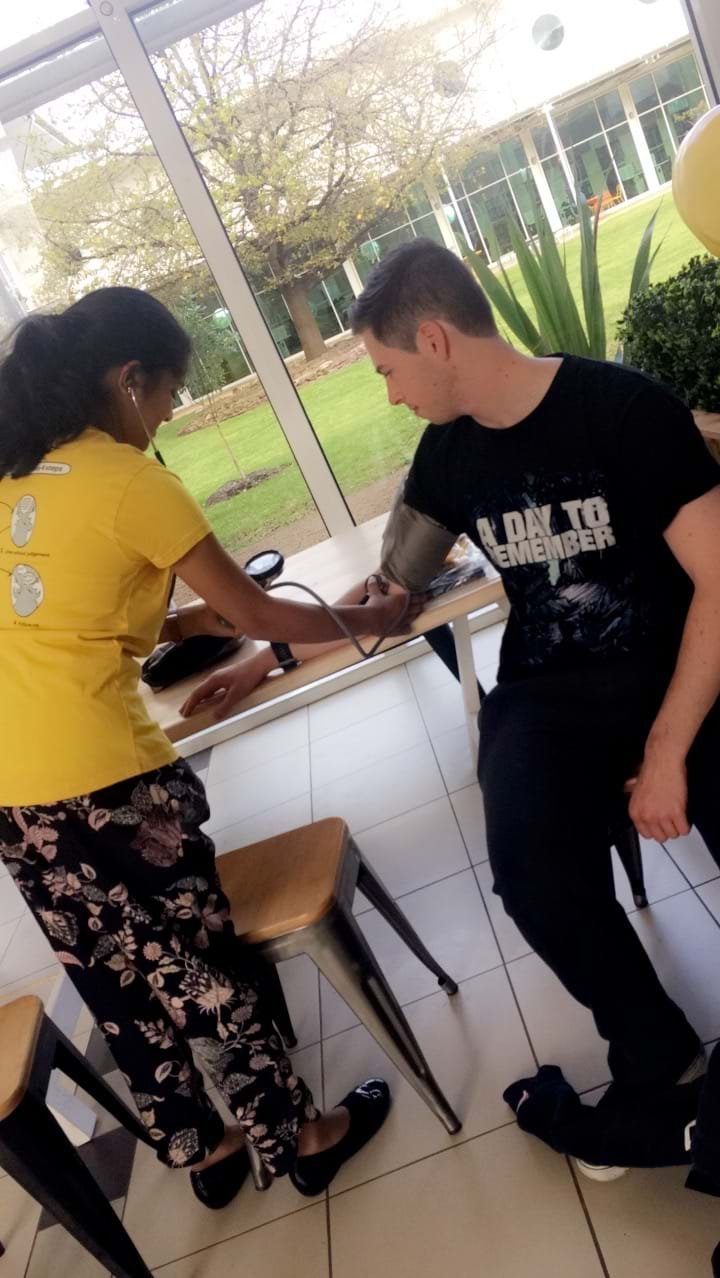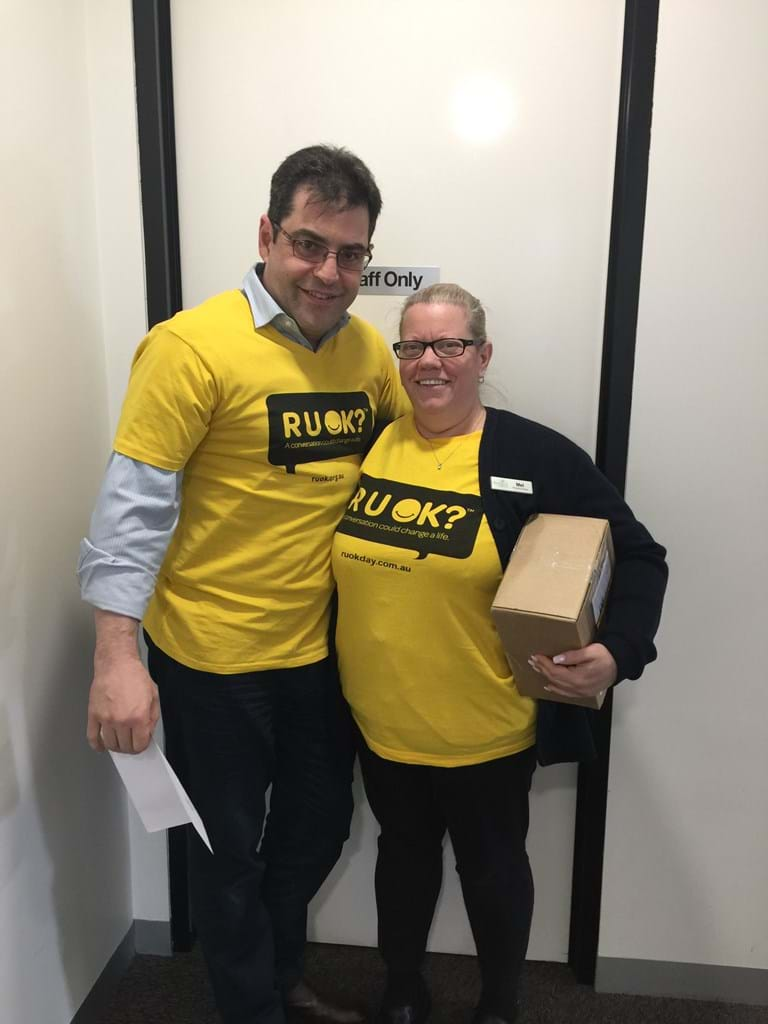 ---
Mental Health Awareness week

10th September '17 - International Suicide Prevention Day
14th September '17 - R U OK Day
We're asking everyone to "take a minute and change a life". Take the R U Ok challenge because you never know who's day / life you might change.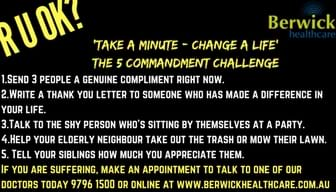 According to the Australian Bureau of statistics, in 2015, 3027 people died from Intentional Self Harm. This is one too many. The standardised death rate between Males & Females stood at;
Males - 19.3 deaths per 100,000 people.
Females - 6.1 deaths per 100,000 people.
IF YOU ARE SUFFERING PLEASE CALL US ON 9796 1500 TO MAKE AN APPOINTMENT WITH ONE OF OUR EXPERIENCED GP'S.
---
candle making for women's health week
On Tuesday 5th of September Tracey from Aromafide came to host a Candle Making Class in our conference room for Women's Health Week. All 6 girls that attended were intrigued by the process of Candle Making and we received great Feedback from that class!
The picture on the far left shows 2 candles, the yellow one is the "before" and the white one is the "after"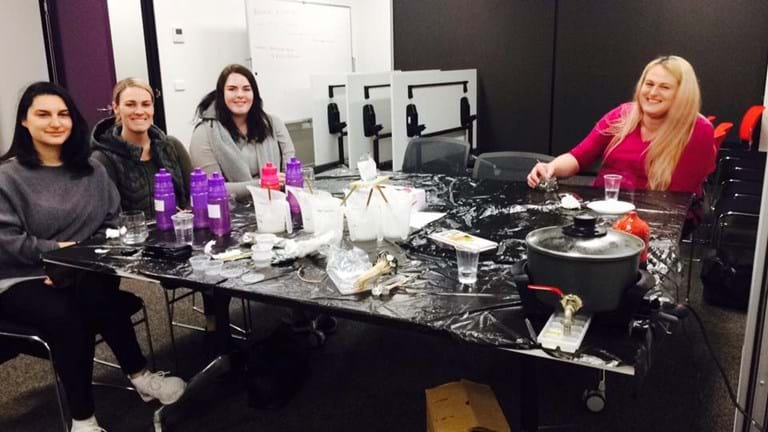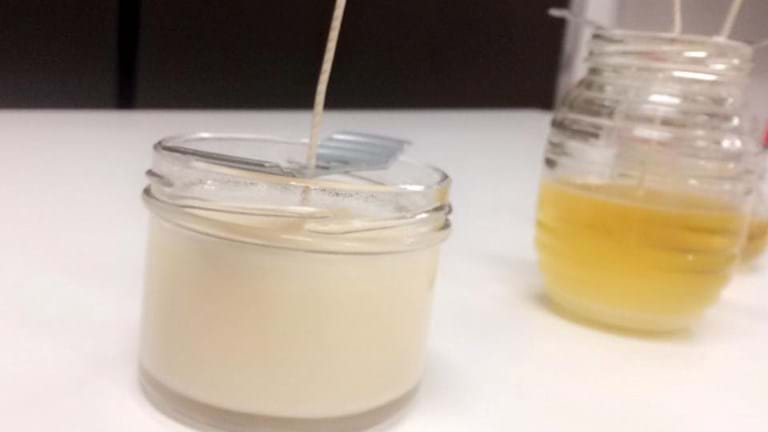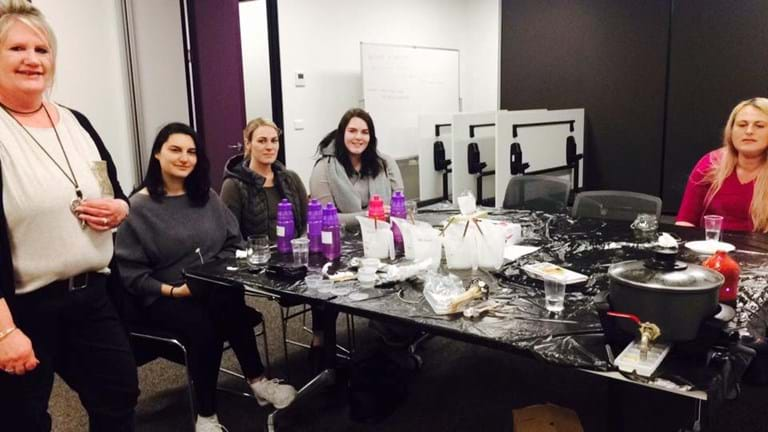 #DONATELIFE 30TH JULY - 6TH AUGUST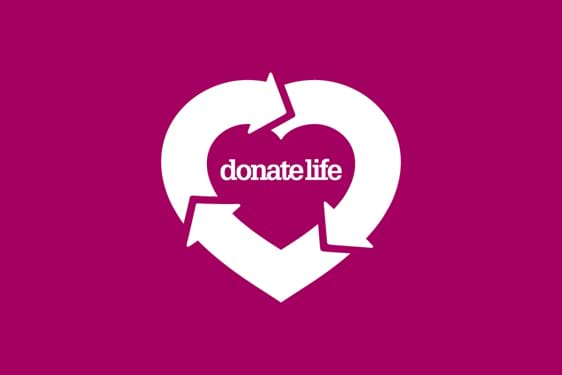 Save a life today and register as an organ donor. In 2016, a record 1,447 Australians received a life-saving transplant through the generosity of 503 deceased organ donors and their families who agreed to donation at the time of their loved one's death.
This represents a 16% increase in the number of deceased donors over 2015, and 17% increase in the number of lives saved after receiving a transplant.
More than 1,400 Australians today are waiting for a life-saving or life-transforming transplant. If you are willing to one day save lives by becoming an organ and tissue donor, you need to register and discuss your decision with your family and friends.
Click Here to find out more information.
---
Mum's & Bub's Yoga (6 Week Course)
This 6 week course will introduce you and your baby to Yoga in a relaxed and supportive environment. You will learn practices which support you to feel vibrant and help you deal with the myriad pressures of motherhood. This program will help you connect to yourself, your baby and share motherhood journey in a supportive group.
Suitable for Mum's from six weeks post partum and babies from 6 weeks to crawlers.
When: Six consecutive weeks beginning Tuesday 1st August 11:15 am to 12:15 pm.
Investment: $120 for the 6 week course which includes weekly handouts, online forum and resources.
Book online at bodyyoga.com.au or phone Anna on 0402 072 677
---
Cranbourne Food truck success!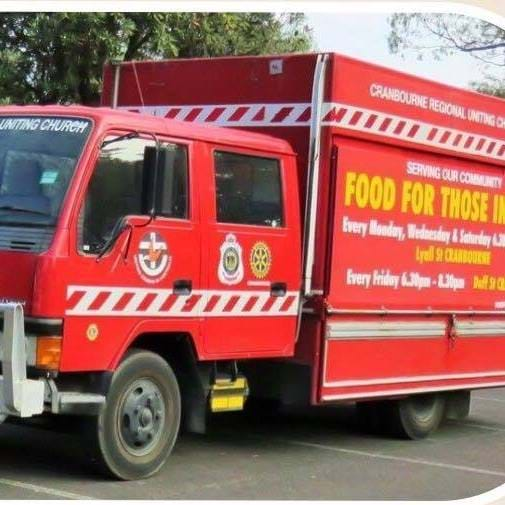 Berwick Healthcare hosted a in - house Trivia night on the 24th of June in hope to raise money for The Cranbourne Food Truck which provide warm meals for the homeless in the area. We were able to successfully raise a whopping $1100 to help and support this non for profit organisation.
Berwick Healthcare frequently runs fundraisers and charities for medical research and community support.
Please click here if you want to get in touch with The Cranbourne Food Truck and find out how you can help either by donating food, money or even becoming a volunteer!
---
Free overall men's health check for Mens Health Week '17
Statistically Men consult a GP less than women do and unfortunately a lot of Health Problems don't discriminate. This is why it's important for Men to start taking control of their health and making sure they get check ups to avoid problems down the road. Berwick Healthcare will celebrate Mens Health Week between the 12-16th of June by providing free 30 minute consultations with the GP of your choice and going through above check ups that are applicable to you.
Appointments can be made by calling 9796 1500, Booking online here, or downloading our app & booking online Google Play here / Apple store here
IF you are booking online, Please book in the week of the 12th of June and in General comments please specify it's for Men's Health Check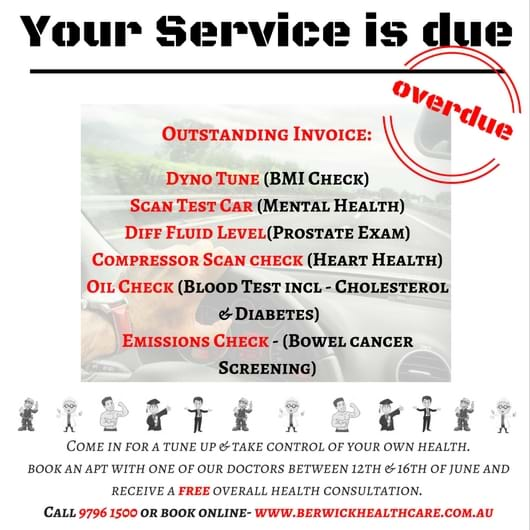 ---
Biggest Morning Tea Success
Our Biggest Morning tea was a success, our Fundraiser goal was $300, but we managed to raise a grand total of $417.70!!
Berwick Healthcare would like to thank EVERYONE who participated and donated a little to help us reach our goal. Especially our lovely staff who took the time to cook a little something for the morning tea.
We also did the raffle draw and our 8 winners have been notified of their exciting prizes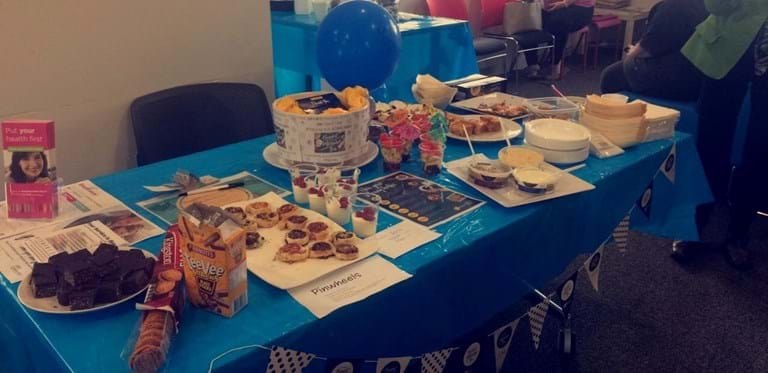 ---
Download our app for easier bookings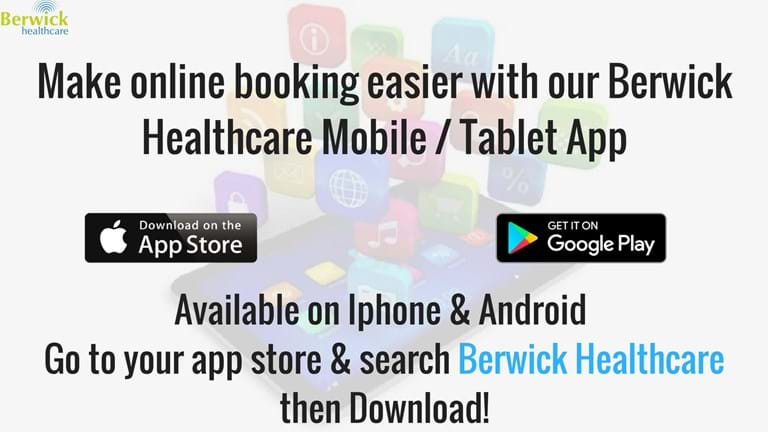 Please visit reception if you have any issues with the app
Direct links to app - Google Play Click Here / Apple store Click Here
---
Flu Vaccinations are now here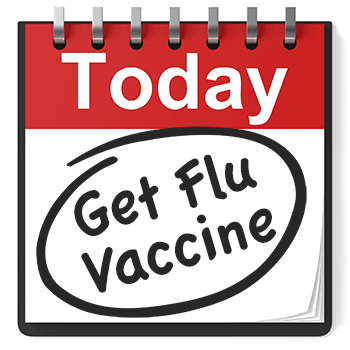 Our Quadrivalent Flu Vaccinations are finally here! Please call us on 9796 1500, download our app or make a online booking here. The Quadrivalent Flu vaccination is privately & publicly stocked at the moment. Patients who are eligible for a Free Flu Vaccination can receive a free vaccination.
Otherwise Private Fees are as follows;
Private - $20.00
Student - $15.00
---
After Hours Project Grant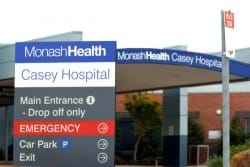 Berwick healthcare has been successful in obtaining a grant from South Eastern Melbourne Primary Health Network to partner with Casey Emergency Department (Monash Health) to redirect primary care patients attending the ED to Berwick healthcare for more appropriate non-emergency care.
The development of an agreed pathway between Casey ED and Berwick healthcare will be piloted between the hours of 4pm-7pm weekdays.
More details to follow as the project progresses.
---
Book an appointment online today!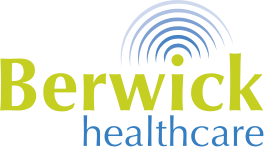 Here at Berwick Healthcare we like to make life easy for our patients. Introducing our Online Booking facility via Health Engine where it's quick and easy for New & Existing patients to book an appointment with any of our GP's at their convienience.
We have also uploaded an Electronic version of our New Patient Registration & Health Summary Forms where you can submit online prior to your appointments to save you time and hassle trying to look for a printer or rushing on the day.
We are always trying to keep our Website as modern as possible so watch this space for New Updates!
GLBTI FRIENDLY PRACTICE POLICY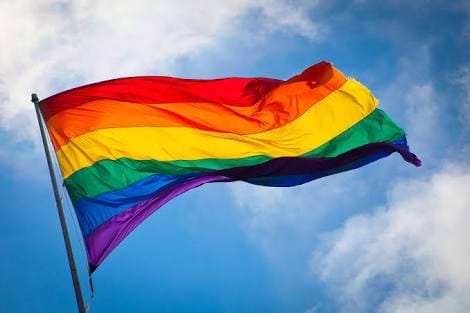 Berwick Healthcare is a GLBTI inclusive practice and actively advocates for the healthcare needs of this diverse community. We welcome patients and families that identify with being Gay, Lesbian, Bisexual, Transgender and Intersex, and invite you to come and visit us at Berwick Healthcare.
We are happy to announce that Berwick Healthcare now provide free WiFi to patients while they wait. Please enquire at reception for further details.