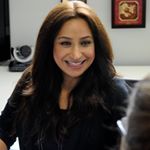 Hypnotherapy
Humaira Ansari is a fully qualified, experienced and registered Master Hypnotherapist.
Her mission is to make a difference to this world by helping others live the free, healthy and happy life they desire and deserve.
Humaira has actively been involved in personal development for over 14 years, working and studying in four different continents and learning hypnosis from the masters in England, Norway and Australia. Humaira helps clients to Stop Smoking easily and effortlessly, Lose Weight naturally, manage/eliminate Stresses and Anxieties, overcome Fears, Phobias or other limitation and replace Unwanted Habits with good ones.
Humaira takes pride in achieving the desired results in as few sessions as possible by using an integrative approach with hypnosis as the mainstay. In addition she employs other cutting edge techniques and therapies including NLP (Neuro Linguistic Programming), CBT (Cognitive Behavioural Therapy) and EFT (Emotional Freedom Technique) for the benefits of her clients.
Feel free to contact her on 0431 363 487 to make an appt. Find her on Facebook and Instagram.