Dr Tony Atkins AM MB.BS, PhD
Dr Atkins works Monday through to Thursday
Dr. Atkins clinical interests include the management of chronic diseases and disorders of mental health.
Dr Atkins has been a Fulbright Scholar, and a Senior Lecturer in the Medical School at Monash University. Dr Atkins lived and worked for 15 years in Africa, Indo-china and the Middle East, leading programs of rural community development. For 4 years he lived in the USA, employed as Director of Emergency Relief by the organisation World Vision. He has been awarded the Order of Australia (AM) for his work in the Horn of Africa during famines in the 1980's. Over the past decade Dr Atkins has been deeply involved in programs to deliver quality health services to Aboriginal communities, particularly in the Kimberley and the Pilbara.
Dr George Zaharias MB.BS, MFM, FRACGP
Dr Zaharias works on Fridays
Dr Zaharias has been a General Practitioner since 1981. His clinical interests include: chronic disease management, care of the elderly and counselling. In 2000, Dr Zaharias completed a Masters Degree in Family Medicine. Following this he has become increasingly involved with medical education. He is a Senior Lecturer at Monash University teaching overseas trained doctors. He is also a Senior Medical Educator with the Victorian Metropolitan Alliance, an organization that provides training for General Practice.
Dr Dowling works on Tuesday & Thursdays
Dr Anna Dowling has worked as a G.P. in the Dandenong, Berwick and Narre Warren areas for over 30 years. She has participated in a variety of community medical programs, maintained an interest in children's & women's health and chronic disease management. Anna has also been involved as a surveyor in the accreditation process of more than 300 General Practices.
Dr Wells works on Monday, Wednesday and Thursday
Annie graduated from Monash University in 1984. She then left for the Northern Territory for a short term which ended in 2011. In that time she worked in indigenous communities as medical director for Family Planning, in General Practice and with the Sexual Assault Referral Centre. Her next position was more remote, as GP for the community of Christmas Island returning to Melbourne mid 2013. Her Particular interests are women's health, mental health, chronic disease and travel medicine.
Outside of her medical practice, Annie's main interests are conservation and ecology, bush walking and diving.
Dr Chris Kozlovski MB.BS FRACGP
Dr Kozlovski works from Monday to Friday
We welcome Dr Kozlovski to Berwick Healthcare who commenced in May 2015. Chris graduated in Victoria and has worked previously in Warragul then in Canada. Chris is also working parttime with Headspace in youth mental health. He will be a great addition to our medical team.
---
Dr Tom S. MB.BS Bsc Hons ADV DRANZCOG DCH
Dr Tom works on Tues, Thurs & Friday
Experience:
Post graduate year 2013.
10-11 years' experience in Obstetrician Gynaecologist within the Public Hospital system. (with extensive surgical and obstetric experience both at a tertiary and regional hospital level)
8 years previous training through RANZCOG for Obstetrics and Gynaecology.
12 years' experience as an assistant surgeon for obstetrics/gynaecology/general surgery specialist,
24 months' work as a GP Registrar in a public hospital Emergency Department and continues currently in an adhoc fashion as a locum GP Emergency Registrar.
24 months as a GP Registrar
Advanced diploma in obstetrics and Gynaecology
Diploma in child health
Accredited shared care and GP obstetrics care with Monash Health
Specific interests:
Obstetrics – specifically prenatal and antenatal care. As well as post natal care
Gynaecology
Contraception
Sexual health
Reproductive medicine
Men's health
Travel and Vaccination Medicine
Mental Health
Paediatrics
Special Skills
Antenatal care
Implanon NXT insertion and removal
Mirena and/or Copper IUD Insertion and removal
General surgical skills (suturing, skin lesion excision and plastering)
Private Hospital Surgical Assisting
Dr Skye Siskos MB.BS DCH DRANZCOG BSc BA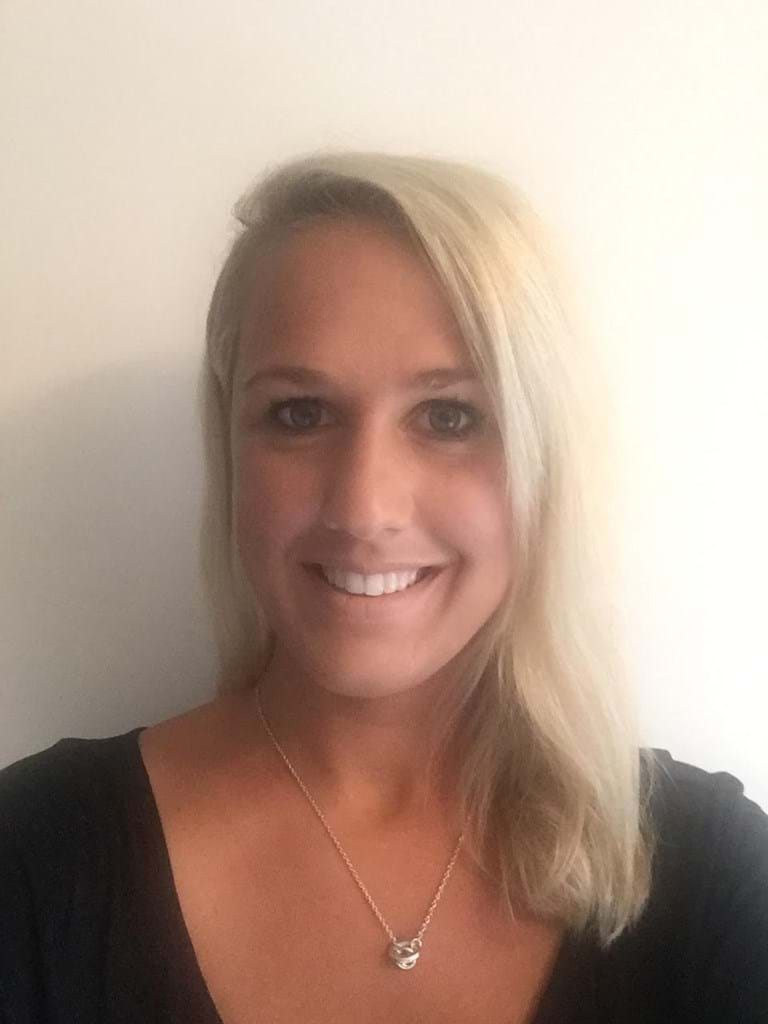 Skye works on mon, tues & wednesdays
Skye graduated from Deakin University in 2011. She has gained experience working at Austin Hospital, Royal Women's Hospital and Mercy Hospital for Women. She has also completed a Diploma in Child Health, and a Diploma in Obstetrics and Gynaecology. She has a special interest in maternal and child health. When not at work she enjoys spending quality time with her family and two dogs. She loves to bake cakes and adores spending time at the beach.
Dr Rosie Gentle MB.BS BVSc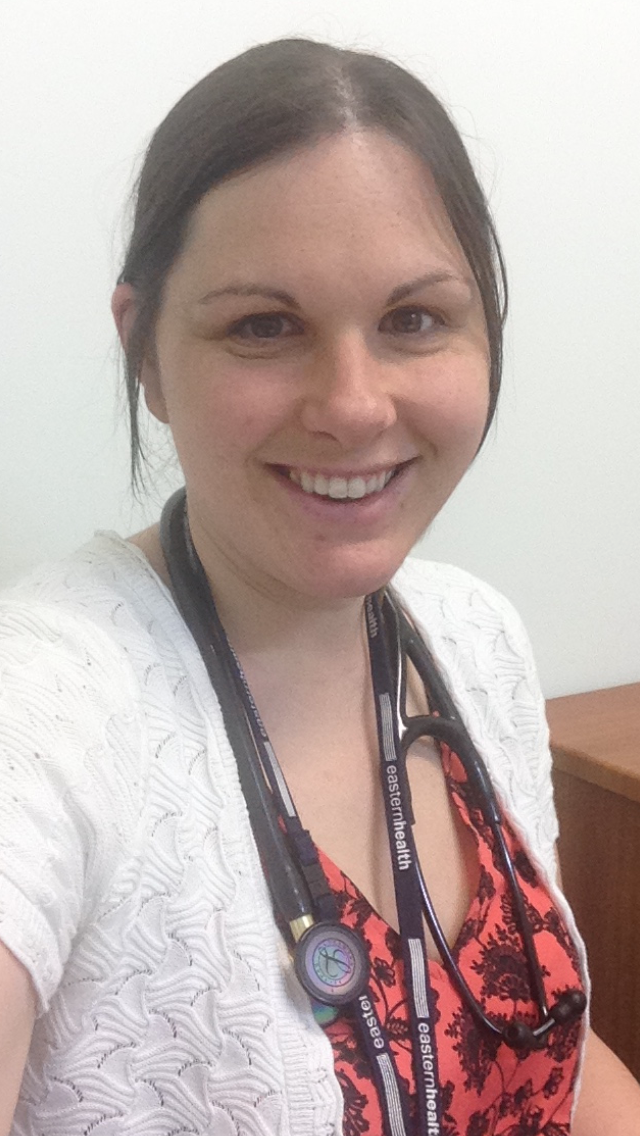 Rosie works on Monday and Wednesdays
Rosie originally trained as and worked as a Veterinarian graduating in 2008 from the University of Melbourne.
Her desire to help people with their health saw her transition into Medicine where she graduated from Monash University in 2013.
She undertook a placement at Berwick Healthcare as a final year student with her ambitions always being to go into General Practice. Rosie was delighted to take up a 1 year part time position when she started her GP training in 2017.
Rosie's special interests include women's health and she is currently undertaking a certificate in women's health in the hope that she can eventually do shared care for her pregnant patients.
Denise (Currently on maternity leave)
Denise graduated from University of Western Australia in 2005 and also completed a Master of Public Health in 2014.
Denise has extensive hospital experience and has keen interest in health promotion, preventive medicine and minority health. She is fluent in Mandarin and conversational in French.
When not at work, she likes to spend time with her baby boy, her hubby and her two rescued Chihuahuas. She also enjoys eating, yoga and music.
Cathy Hermans- Practice Manager
Cathy commenced at Berwick Healthcare mid 2011 setting up the practice for when it first opened its doors in October 2011.
She has worked as a practice manager for 20 plus years in the local district and enjoys the focus on community, providing student health services and the variety of specialities within Berwick Healthcare. Cathy also works as an accreditation surveyor for general practice.
You may see her enjoying her passion of bike riding participating in Round the Bay, Great Vic Bike ride and riding many other events and adventurous trails .
Mel Judge - Registered Nurse
Nurse Melissa Judge works Monday through to Friday
Mel commenced work at Berwick Healthcare in April 2012. Mel has completed the Immunisation for Registered Nurses training to be able to provide all your immunisation needs without the need to make an appointment with a doctor.
Mel will look after all vaccinations including travel, childhood and nurse student placement requirements as well as annual flu and employment requirements. Mel has extensive training in asthma management and can assist with chronic disease management.
Our Team of Medical Receptionists
Alex A.
Apart from front Medical Reception duties, Alex is also the Marketing Coordinator for the clinic and Web designer for www.berwickhealthcare.com.au
2016- Completed Website Design Course through Upper Beaconsfield Community College