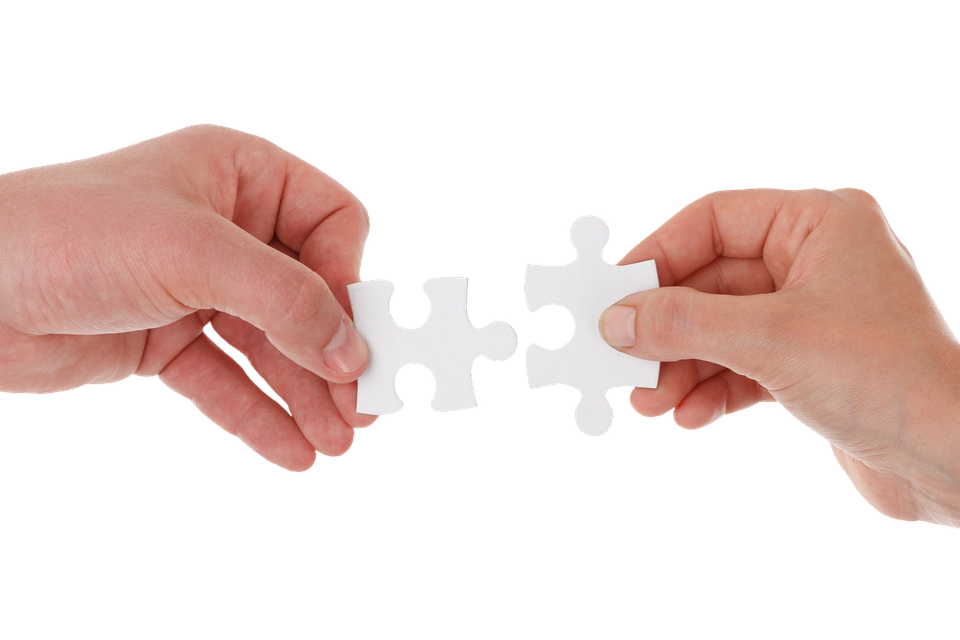 Dr Tony Atkins AM MB,BS, PhD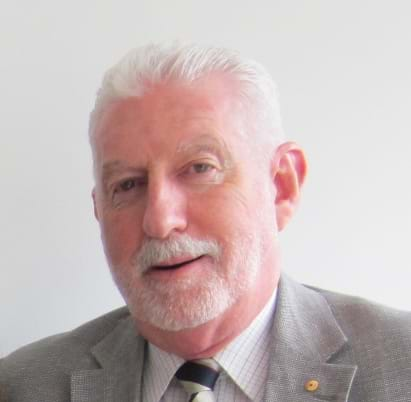 Availability - Monday, Tuesday and Thursday
Dr. Atkins clinical interests include the management of chronic diseases and disorders of mental health.
Dr Atkins is often called on to help guide patients through the health care system. He offers assistance to patients (and their carers) in sourcing a second opinion or the most suitable specialist opinion, in interpreting specialist reports and in developing an Advanced Care Directive (also called a "living will").
Dr Atkins has been a Fulbright Scholar, and a Senior Lecturer in the Medical School at Monash University. Dr Atkins lived and worked for 15 years in Africa, Indo-china and the Middle East, leading programs of rural community development. For 4 years he lived in the USA, employed as Director of Emergency Relief by the organisation World Vision. He has been awarded the Order of Australia (AM) for his work in the Horn of Africa during famines in the 1980's. Over the past decade Dr Atkins has been deeply involved in programs to deliver quality health services to Aboriginal communities, particularly in the Kimberley and the Pilbara.
Dr George Zaharias MB,BS, MFM, FRACGP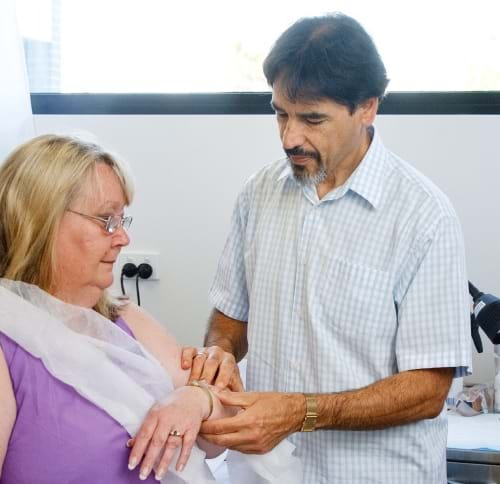 Availability - Friday
Dr Zaharias has been a General Practitioner since 1981 and his clinical interests include: counselling, chronic disease management and care of the elderly. He completed a Masters Degree in Family Medicine, in 2000, and since then has been activley involved in medical education. He is presently also the Senior Medical Advisor, Education Progression for the Royal Australian College of General Practitioners, with remediation being his field of expertise.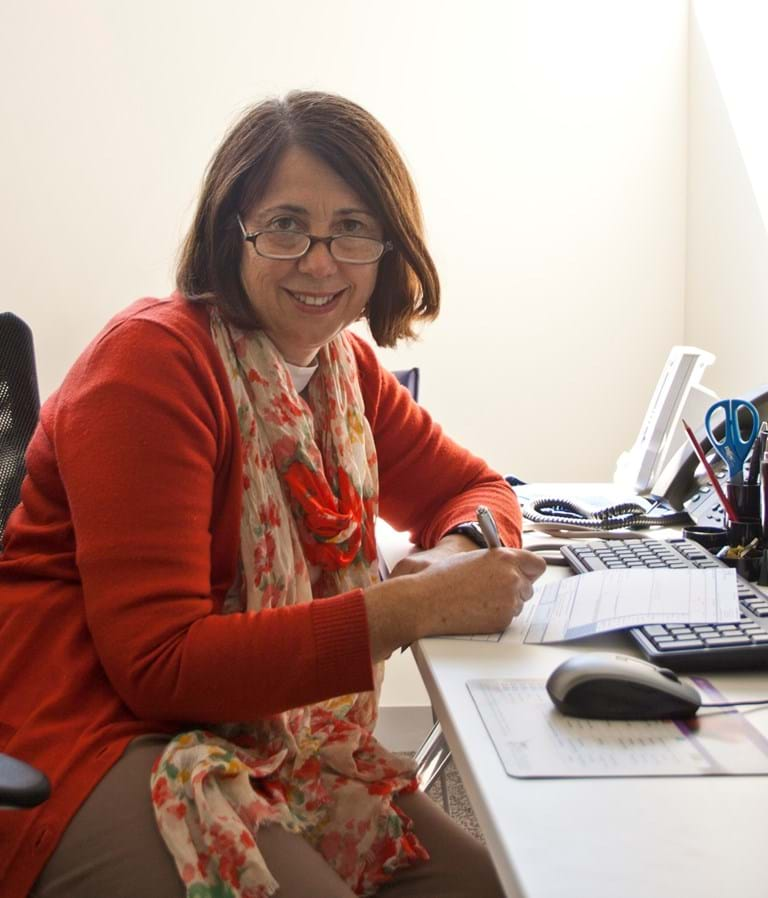 Availability - Tuesday and Thursday
Dr Anna Dowling has worked as a G.P. in the Dandenong, Berwick and Narre Warren areas for over 30 years. She has participated in a variety of community medical programs, maintained an interest in children's & women's health and chronic disease management. Anna has also been involved as a surveyor in the accreditation process since 2001.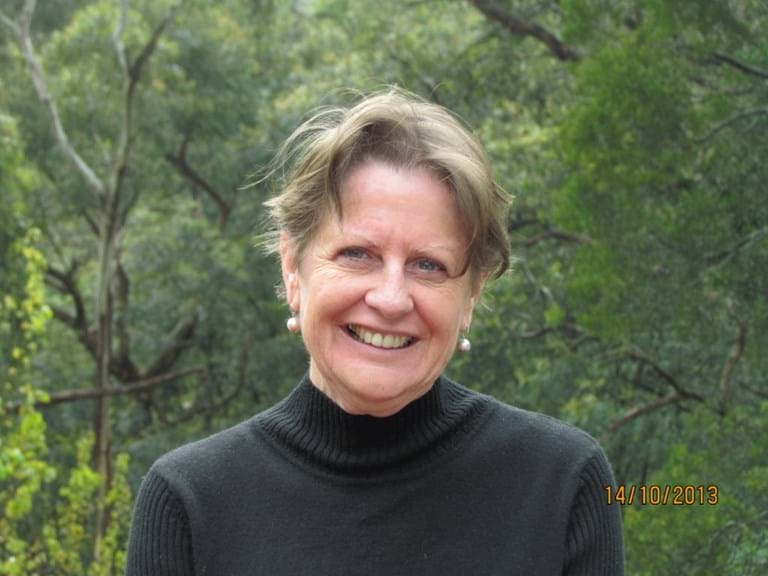 Availability - Monday, Tuesday and Wednesday
Annie graduated from Monash University in 1984. She then left for the Northern Territory for a short term which ended in 2011. In that time she worked in indigenous communities as medical director for Family Planning, in General Practice and with the Sexual Assault Referral Centre. Her next position was more remote, as GP for the community of Christmas Island returning to Melbourne mid 2013. Her Particular interests are women's health, mental health, chronic disease and travel medicine.
Outside of her medical practice, Annie's main interests are conservation and ecology, bush walking and diving.
Dr Chris Kozlovski MB,BS FRACGP
---
Dr Denise Lin MB,BS MPH FRAcgp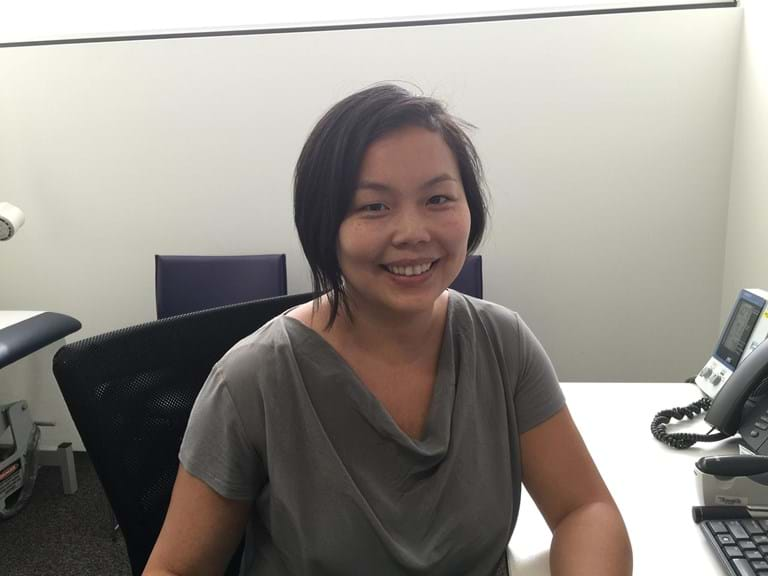 Dr Denise will sadly be leaving the Berwick Healthcare team. Her last day is 30/11/2018
Denise graduated from University of Western Australia in 2005 and also completed a Master of Public Health in 2014.
Denise has extensive hospital experience and has keen interest in chronic disease, health promotion, preventive medicine and minority health.
When not at work, she likes to spend time with her children, her hubby and her two rescued Chihuahuas. She also enjoys eating, yoga and music.
---
Dr Pallavi prathivadi MB,BS BMedsc mmed dch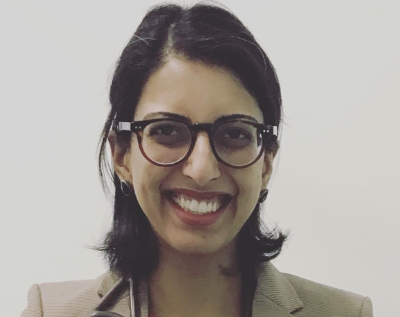 Availability - Tuesday & Friday
Pallavi is currently in the final year of her general practice training and has particular interests in women's health, sexual health and acute pain management.
Pallavi completed both her medical degree and honours medical science research degree from Monash University in 2012 and subsequently went on to complete a Masters degree in Pain Management in 2015 and a Diploma of Child Health in 2017.
She has trained at St Vincent's Hospital, the Peter MacCallum Cancer Centre and the Mercy Hospital for Women in various surgical, paediatric and women's health subspecialties.
In addition to her clinical role, Pallavi also lectures at Monash University's Department of General Practice and is currently undertaking her PhD in the area of opioid prescribing.
Dr Rosie Gentle MB,BS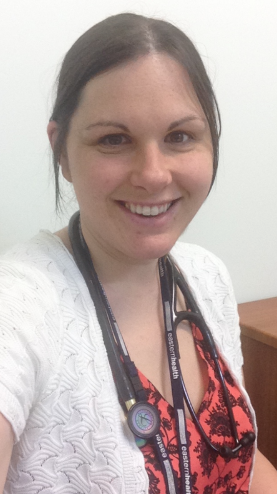 Availability - Monday , Wednesday & Thursday
Rosie originally trained as and worked as a Veterinarian graduating in 2008 from the University of Melbourne.
Her desire to help people with their health saw her transition into Medicine where she graduated from Monash University in 2013.
Rosie's special interests include women's health and she is currently undertaking a certificate in women's health in the hope that she can eventually do shared care for her pregnant patients.
---
Dr Kanwal Kashif MB,BS FRACGP DRANCOG Adv.
Availability - Monday & Wednesday
If you're looking for a caring female GP that specialises in women's health in the Casey area, Dr Kanwal Kashif offers a holistic medical offering including gynaecological care, pregnancy care and obstetrics.
With a special interest in polycystic ovaries, Dr Kashif manages Polycystic ovarian syndrome patients in collaboration with dietician, exercise physiologist and diabetic educator to improve their ovulation and fertility, reduce insulin resistance and future metabolic complications.
When she is not at work, she enjoys spending her spare time with her family and doing yoga.She is passionate about driving community awareness of women's health issues and have given presentations on the importance of pap smears and the harmful effects of smoking in pregnancy in the Aboriginal community.
Consultations are available in languages other than English including Urdu, Punjabi and Hindi.
---
Mel Judge - Registered Nurse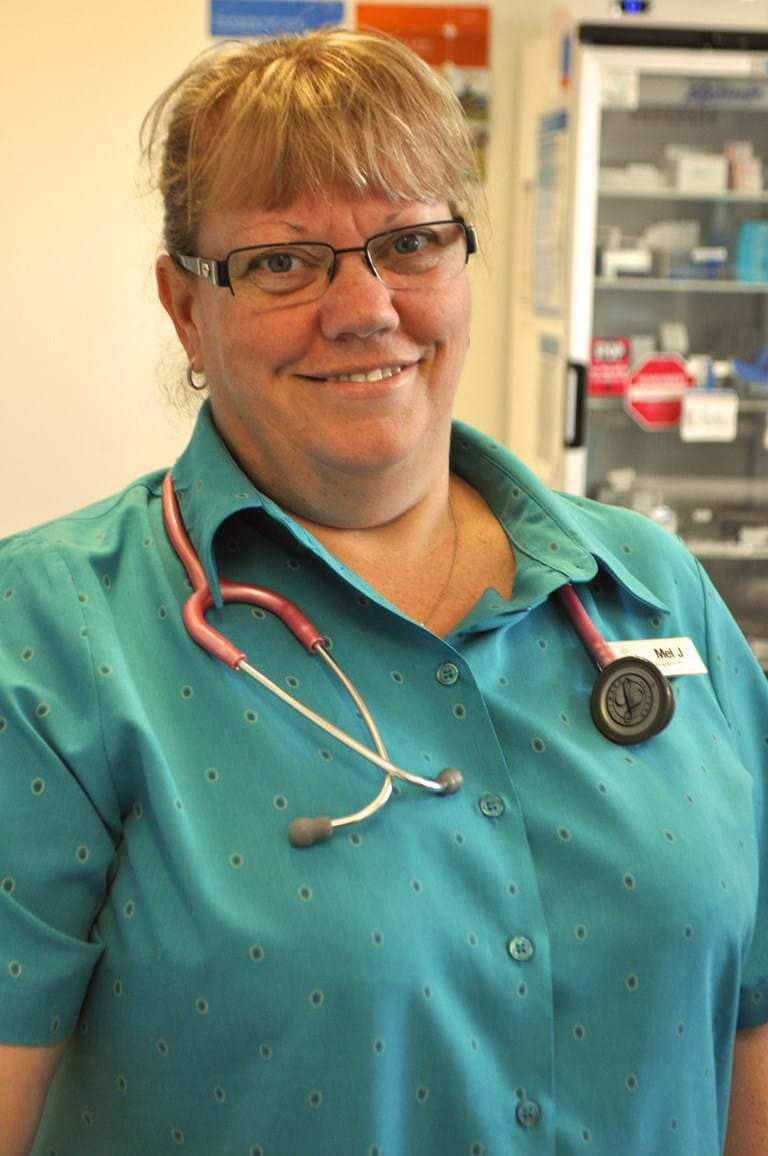 Availability Monday to Friday
Mel commenced work at Berwick Healthcare in April 2012. Mel has completed the Immunisation for Registered Nurses training to be able to provide all your immunisation needs without the need to make an appointment with a doctor.
Mel will look after all vaccinations including travel, childhood and nurse student placement requirements as well as annual flu and employment requirements. Mel has extensive training in asthma management and can assist with chronic disease management.
Cathy Hermans- Practice Manager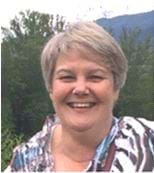 Cathy commenced at Berwick Healthcare mid 2011 setting up the practice for when it first opened its doors in October 2011.
She has worked as a practice manager for 20 plus years in the local district and enjoys the focus on community, providing student health services and the variety of specialities within Berwick Healthcare. Cathy also works as an accreditation surveyor for general practice.
You may see her enjoying her passion of bike riding participating in Round the Bay, Great Vic Bike ride and riding many other events and adventurous trails.
Our Team of Medical Receptionists
Alex A.
Apart from front Medical Reception duties, Alex is also the Marketing Coordinator for the clinic and Web designer for www.berwickhealthcare.com.au
2016- Completed Website Design Course through Upper Beaconsfield Community Centre